Only seven out of 38 states who applied have received federal grants as rewards for their texting & driving laws.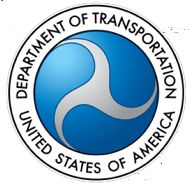 The Department of Transportation grants — a potential $17.5 million — were available to states with primary enforcement of their text messaging laws. Only seven and the territory of Guam succeeded in getting funding because of the wording used in their distracted driving laws.
The big winners were Georgia and Minnesota.
The total amount granted to fight distracted driving was $5.6 million.
The successful states and their grant amounts:
Georgia, $1.63 million
Minnesota, $1.22 million
Arkansas, $755,643
Maine, $459,082
West Virginia, $459,082
North Dakota, $459,082
Rhode Island, $459,082
Guam (U.S. territory), $153,027
States with secondary enforcement of their texting & driving laws — meaning police could not stop and cite offenders for that reason alone — were not eligible. The program called for "a comprehensive, primary law against distracted driving or a primary law prohibiting texting while driving."
One reason states were rejected was an allowance for texting while a vehicle was not in motion — typically at a stop light or traffic jam. That was the case in Tennessee and Kentucky, for example. An exemption for vehicles not in motion often was added to texting legislation as a compromise, but sometimes the bill's language simply left a loophole.
The grant requirements specified:
"Driving" means operating a motor vehicle on a public road, including operation while temporarily stationary because of traffic, a traffic light, stop sign, or otherwise; and does not include operating a motor vehicle when the vehicle has pulled over to the side of, or off, an active roadway and has stopped in a location where it can safely remain stationary.
Texting was fairly narrowly defined as well: "SMS texting, emailing, instant messaging or engaging in any other form of electronic data retrieval or electronic data commication."
States with "warning periods" or "grace periods" in texting law enforcement were to be rejected as well. Some states have used lengthy warning periods to allow drivers to adjust to the changes.
States also must increase the fines for repeated violations. And bar drivers under the age of 18 from using all personal wireless communications devices.
Some states were rejected because their laws were restricted to cell phones, not other devices that facilitate texting such as tablet computers.
Not familiar with the fine print, apparently, was Jonathan Adkins, deputy executive director of the Governors Highway Safety Association:
"The assumption was if you had a texting ban and it was primary, you would qualify," he told USA Today. "Thirty-eight states have primary laws. I would have expected 30 or so to qualify. It didn't sound very complicated."
The fiscal year 2013 grants were authorized by Congress under the Moving Ahead for Progress in the 21st Century Act (MAP-21). Congress also authorized an additional $5 million for NHTSA to develop paid advertising to support state enforcement of laws against distracted driving. The National Highway Traffic Safety Administration administers the grants.
"These funds will allow us to build on the success we've seen in past campaigns that combined tough laws, strong enforcement, and ongoing public awareness efforts," NHTSA chief David Strickland said in announcing the texting-law grants in late August 2012.
Wording of state laws has been a major issue in the fight against distracted driving, with a series of legislatures revisiting their laws to close loopholes or catch up with emerging technologies.
Federal regulators and Congress cannot set specific driving rules in states, except for regulations applied to interstate commercial drivers. Grants and the withholding of highway funds sometimes are used to encourage safety laws.