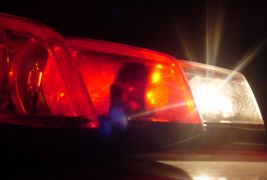 Motorists in Nevada, Maine and Maryland are now subject to new distracted driving regulations.
Nevada's ban on text messaging and using handheld cell phones will driving officially went into effect Saturday, Oct. 1. Violators won't be punished for the next three months, though, as law officers are only issuing warnings until Jan. 1. Then it's on to fines that start at $50 and go to $250.
In Maryland, legislators have completed their clean-up of the existing texting while driving law. As of Oct. 1, "reading" of text messages is illegal while driving in Maine. Previously, only the writing and sending of text messages (and email) were illegal. Also, the earlier state law allowed for texting at red lights, but that loophole too has been closed. Fines run between $40 and $100.
And Maine's new law against texting while driving went into effect Sept. 28. At least, the reading and writing of text messages (and email). The sending of messages, curiously, remains legal. Tickets are now being written and fines start at a minimum $100.
Nevada became the 34th state to ban texting while driving.
Read more: