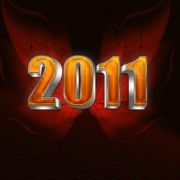 New year, new distracted driving laws.
Three states — Delaware, Kentucky and Kansas — saw their distracted driving laws take full effect as 2011 arrived.
In Delaware, the law against driving while text messaging or using a handheld cell phone went into effect Jan. 2. Penalties begin immediately: $50 (first offense), then $100 to $200 for subsequent violations.
Delaware's distracted driving bans call for primary enforcement, meaning police can stop and cite motorists for violations without needing another reason. Also prohibited for drivers are Internet activities, game playing and use of PDAs and paging devices. Drivers are allowed to use their hands to enter numbers for a phone call or to engage hands-free accessories.
Authorities say there is no warning period in Delaware because the legislation was signed into law six months ago, followed by a statewide awareness campaign whose slogan is "You talk, you text, you pay."
"This was put out almost 180 days ago, and so the public has been made aware of it," a State Police spokesman told the Dover Post. "It's a serious law that the Delaware State Police stands behind."
Delaware state Rep. Darryl M. Scott's legislation originally called for a complete ban on cell phone use while driving.
Kentucky drivers did have a waiting period — and it's over. "Courtesy" warnings for violations of Kentucky's new distracted driving law became a thing of the past come Jan. 1. The ban on texting by all drivers actually took effect July 15. Kentucky law also bans use of all personal communications devices by drivers under 18.
Fines for text messaging while driving in Kentucky are $25 (first offense) and then $50 for subsequent infractions, plus court costs.
Kansas also saw its grace period end for those who text behind the wheel. The Kansas ban on text messaging while driving was signed into law last summer by outgoing Gov. Mark Parkinson and the ticketing began Jan. 1. Citations cost $60 for every violation.
Drivers are barred from using a "wireless device to write, send or read a written communication." Cell phone use remains OK for making and receiving calls, unless the driver is using a restricted license.
During the full Senate debate on the Kansas anti-texting bill, an opponent called the plan "popular, but dumb." Sen. Jay Emler, R-Lindsborg, who drafted the measure, replied: "I don't give a rat's rear about being popular. It was drafted to save lives."
Wisconsin's ban on texting while driving went into effect Dec. 1.
Other states that saw distracted driving laws adopted or first enforced in 2011 include Maryland, Connecticut, Iowa, Vermont, Georgia, Michigan, Wyoming and Massachusetts.
(updated 1.2.11 to reflect laws in effect)