The long drive toward a texting & driving ban in Texas has finally ended.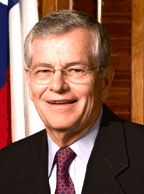 Gov. Greg Abbott signed the measure into law June 6, after some last-minute fears that he might not. The governor said, however, that he would push for special-session legislation pre-empting stronger local laws.
The ban goes into effect Sept. 1.
Rep. Tom Craddick, left, carried the texting bill through the House, while Sen. Judith Zaffirini had the tougher task of pushing it through the Senate, which has been a graveyard for similar measures in past years.
The full Senate voted 23-8 to approve the plan May 19. The measure returned to the House for a final signoff, which came late May 21.
Craddick saw his similar legislation approved by lawmakers in 2011, only to be vetoed by then-Gov. Rick Perry.
"This is a landmark moment for public safety in Texas," Craddick said after the Senate vote. But, he noted, "For others, the day is bittersweet; it is a reminder that this legislation comes too late and came with a cost. I think of the Texans who lost their lives to these preventable crashes and unnecessary tragedies; I dedicate this bill to their memory."
Texas was one of only four states without a full texting ban. It currently allows all use of handheld cell phones by adults. Almost all Texas communities have their own distracted driving ordinances, however. Some will be overridden by the new statewide law, while those addressing cell phone functions other than texting or using social media will stand.
The governor's signature had been expected, but his office telegraphed his reservations about the law letting some local ordinances stand.
"Now that Texas does have a statewide ban on texting and driving, I am calling for legislation that fully pre-empts cities and counties from any regulation of mobile devices in vehicles," Abbott said at a press conference after the signing. "We don't need a patchwork quilt of regulations that dictate driving practices in Texas."
Fines under the Texas texting & driving law will range from $25 to $200. Causing death or serious injury could bring fines of up to $4,000 and a year in jail.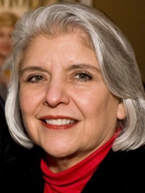 "I have waited 10 years to make this motion: I move final passage of HB 62," said Senate sponsor Zaffirini, right, who was surrounded by fellow lawmakers congratulating her on winning approval of the distracted driving measure.
The Senate's final vote on the texting & driving legislation House Bill 62 was not without drama. State Sen. Larry Taylor, a Republican, tried to limit enforcement to secondary via an amendment. That plan was defeated 19-12. Had it been approved, the bill could have been rejected by the House, meaning the plan probably would have been dead for two years. A familiar scenario in Texas.
A plan to outlaw texting & driving won approval in the House in 2015 but was killed by a group of GOP senators. That resulted in Texas not having a statewide texting ban for two more years. State Sen. Konni Burton had vowed to continue to fight "criminalizing" use of cell phones.
The final vote in the House was 123-17.
2017 has seen victories in two of the states most resistant to texting bans, which have been adopted by almost all of the nation. Arizona adopted a texting ban limited to novice drivers late last month.
Editor's note: This story was first posted May 19 and updated throughout on June 6.
Read more about the history of distracted driving legislation in Texas.