Britain's distracted drivers are getting the message as the new doubling of penalties has been accompanied by a national crackdown on use of mobiles.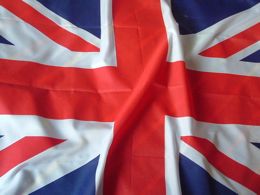 First-time violations of the laws against driving while using a mobile phone bring fines of £200 and 6 points vs. the driver's license, effective March 1.
The Daily Mail reported that "scores" of drivers received citations on day 1, including the driver of a 7-ton truck making his way through a roundabout.
Norfolk police tweeted that they'd stopped 11 drivers for mobile infractions in an hour and a half.
The national crackdown continues through the weekend. The last sweep, in January, yielded about 3,600 tickets, the BBC reported.
The changes apply to England, Scotland and Wales. They were heavily advanced by the media.
One of those slapped with a ticket was a journalist on his way to cover the beginning of the new penalties, the Daily Mail reported.
Several national public-service ad campaigns coincided with launch of the new penalties.
The hardest-hit violators are novice drivers, who stand to lose their licenses with a single offense. For younger drivers, 6 points means a license suspension. Serial offenses will cost adult drivers their license — with 12 points and a potential £1,000 fine.
First offenders will no longer have the option of traffic school to mitigate the points assessed vs. their license.
As many as 200 people died in crashes linked to mobile phone use by British drivers in the past decade. Several high-profile cases turned up the heat on officials, such as the case of a truck driver convicted of killing a mother and three children while using his smartphone.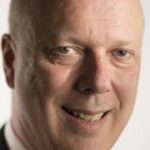 The tougher penalties were spearheaded by Transport Secretary Chris Grayling, right, who made his intentions clear shortly after he was appointed by Prime Minister Theresa May.
"Doubling penalties will act as a strong deterrent to motorists tempted to pick up their phone while driving, and will also mean repeat offenders could find themselves banned from our roads if they are caught twice," Grayling said this week.
Meanwhile, in Canada, Transport Minister Marc Garneau called for consistent penalties across the provinces for use of cell phones while driving.
"Having robust and nationally consistent enforcement measures and penalties will help mitigate the negative impact of this increasingly pervasive problem on Canada's roads," Garneau said in a Feb. 21 letter to provincial road ministers.
> Read more about distracted driving in the United Kingdom.