Arizona's backers of distracted driving laws appear to be in for yet another disappointing legislative session.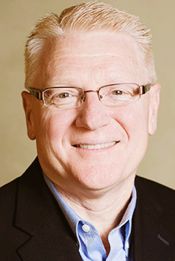 Hopes were raised for 2017 with the departure for Washington of distracted driving law foe Andy Biggs, longtime Senate president. But now Senate Transportation Committee chief Bob Worsley, left, appears to be filling Biggs' shoes.
Worsley, a Republican, has blocked from his panel's consideration all distracted driving legislation except a plan to outlaw use of wireless communications devices by young drivers — and only for the first six months of their licensing.
Worsley, quoting Biggs, said he felt Arizona's lawmakers were not yet ready to understand and embrace a texting & driving law that applied to all drivers.
Arizona's only distracted driving law to date is a prohibition on use of cell phones by school bus drivers. Arizona is one of a handful of states without a texting law.
On Jan. 25, a day after supporters of distracted driving laws rallied in the state capital, the Senate Transportation Committee approved Sen. Karen Fann's SB 1080, which would prohibit holders of instruction driver's licenses from using wireless communications devices in the first half year of licensing. The vote was 6-1, with state Sen. Juan Mendez casting the lone dissenting vote — saying SB 1080 was an unacceptable substitute for a real distracted driving law.
Safety advocates Candice Lightner, Brendon Lyons and Jennifer Smith were among those urging the Legislature to take action on a texting & driving law.
Smith, who lost her mother in a distracted driving wreck, said a teen law could could do more harm than good "by sending a message that it's OK to text and drive after six months."
That teen-driver law also wouldn't go into effect until the middle of next year — and it would come with limited (secondary) enforcement.
Safety advocates' hopes rode with Sen. John Kavanagh's SB 1049, which would ban texting behind the wheel for all drivers. Kavanagh, like Fann, is a Republican.
Longtime advocate Sen. Steve Farley, a Democrat, returned for the session with a texting ban and several related pieces of legislation.
Of Worsley, Farley told the AP: "I don't know why he's doing this or what the motivation is."
> Read the Arizona distracted driving news page.