Delaware has doubled its fine for electronic distracted driving.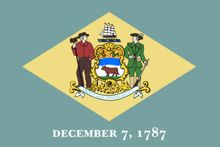 Gov. Jack Markell signed legislation Aug. 31 that upped the base penalty for texting & driving and using handheld cell phones to $100.
Serial offenders will pay between $200 and $300.
"The increased penalties we're enacting today reflect the seriousness of this issue and reinforce the importance of keeping your eyes on the road," Markell said as he signed the act at the headquarters of AAA Mid-Atlantic, a supporter of the legislation.
State Rep. Debra Hudson's legislation was OK'd by the House in mid-June and by the Senate in late June. Markell had signaled he would sign the measure.
Markell approved Delaware's handheld cell phone law in 2010.
"Texting is every bit as dangerous as DUI," Hudson said.
Hudson's original plan called for demerit points vs. the license of repeat offenders, but that element was removed during deliberations.
State Sen. Colin Bonini, who is running for governor, charged that the new law would only achieve more revenues for the state:
"If I thought this would make one iota of difference, I would have voted for it," the Republican said.
Markell is term-limited and cannot run for re-election to a third term in office.
> Read more about Delaware distracted driving laws.