Distracted drivers in Louisiana will see significantly higher penalties for texting or social media use while behind the wheel.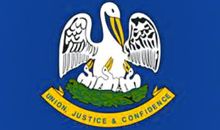 Gov. John Bel Edwards on June 13 signed into law legislation that establishes $500 fines for first-time offenders of the state texting law, a penalty that will double for serial offenders. Minors will pay higher fines as well.
Louisiana's new distracted driving penalties go into effect immediately.
Senate Bill 91 (Act 472) comes from state Sen. Yvonne Colomb. The full Senate approved the bill in mid-April and the House followed at the end of May.
Louisiana bars drivers from texting and from using social media. It does not restrict the use of cell phones, handheld or otherwise, for adult drivers outside of school zones. For the first half of 2016, almost a thousand crashes in the state were linked to cell phone use, LSU has just reported.
The new law:
Establishes a $500 fine for initial violations of the existing distracted driving law. Subsequent violations bring fines of not more than $1,000.
Sets fines at $250 and then $500 for minor drivers, with a 60-day license suspension for serial offenders.
Hikes fines for violations in school zones to $500 (first offense), with fines of $1,000 and a 60-day license suspension for serial offenders.
The previous fine for first offenders was $175 with $500 for repeat violators. The license suspensions are new.
> Read more about Louisiana distracted driving laws.