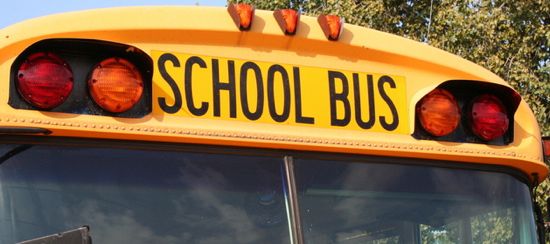 Tennessee "now has the strongest law in the nation" guarding against distracted school bus drivers.
Gov. Bill Haslem on April 28 signed into law an act that cracks down on school bus drivers who text and use cell phones on the job.
The legislation came in response to a horrific 2014 crash — blamed on a texting bus driver — that left two children and an assistant teacher dead in East Knoxville.
The new law permanently bars offenders from driving school buses in Tennessee, and makes them subject to at least 30 days in jail and a minimum $1,000 fine.
The law bars use of a variety of portable electronic devices but allows for two-way radio communication with dispatchers. The law comes into play when school bus drivers are transporting children or having them enter or exit the vehicle.
The legislation was Senate Bill 1596. The resulting law takes effect July 1.
Under current law, it is illegal for school bus drivers to use cell phones while transporting children. The distracted driving is, however, a Class C misdemeanor punishable only by a $50 fine and no jail time. The new law reclassifies the offense as a Class A misdemeanor.
"The strengthened penalties should make it very clear that the safety of our children is our No. 1 priority," said House sponsor Eddie Smith.
"Thanks to a statewide effort, Tennessee now has the strongest law in the nation when it comes to distracted school bus drivers," said District Attorney General Charme Allen of Knox County, who pushed for the legislation.
The county's director of schools vowed in the wake of the 2014 Knoxville bus crash that there would be "hell to pay" for his drivers caught texting.
SB 1596 sponsor state Sen. Becky Duncan Massey said: "There are simply too many ways for drivers to distract themselves on our roadways. With child safety in mind, we have dramatically broadened and strengthened the law to ensure that our school bus drivers are keeping their focus where it should be."
The Legislature also sent to the governor a plan to stiffen Tennessee's texting & driving penalties.