About 70 percent of U.S. drivers confess to recently using a cell phone while behind the wheel, a new survey suggests.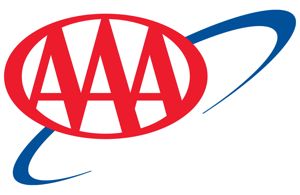 About 1 in 3 of drivers say they use the cell phones "fairly often or regularly," according to the AAA Foundation for Traffic Safety.
The group cited a "culture of indifference" toward unsafe driving behaviors.
Just over 42 percent of the drivers self-reported reading a text or email while driving within the past 30 days. Nearly 1 in 3 admitted to typing or sending a text or email, the AAA report says.
An overwhelming number of the drivers said, nonetheless, that the distracted driving problem has gotten worse in the past three years.
The report did not make a distinction between legal and illegal cell phone use or texting. Many safety experts, including the National Safety Council, say driving while using wireless communications devices is dangerous regardless of whether those devices are handheld or hands free.
The survey data are from a sample of 2,442 licensed drivers ages 16 and older who reported driving in the past 30 days.
About 87 percent of those drivers engaged in at least one risky behavior while behind the wheel within the past month, the report said.
Those behaviors included speeding, drowsy driving, red-light running and impaired driving. Nearly 1 in 5 reported driving without using a seat belt.
"There is a culture of indifference for far too many drivers when it comes to road safety," said Peter Kissinger, head of the AAA safety unit. "The vast majority of motorists believe they are more careful than others on the road, though most of them are not making safe decisions while behind the wheel."
The new survey results are part of the AAA Foundation's annual Traffic Safety Culture Index.