Citing enforcement problems, a Vermont legislator seeks to give police the ability to search motorists' cell phone for evidence of distracted driving.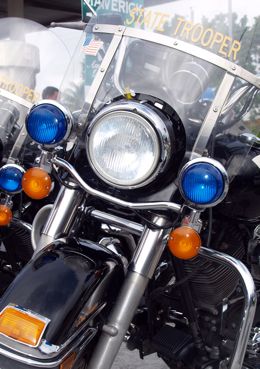 The plan from state Rep. Martin LaLonde operates on the concept of "implied consent" to the searches by all of those who drive in Vermont.
Drivers who refuse to hand over their mobile phones would face the same fines applied to those who use handheld cell phones or text message.
LaLonde's plan runs counter to the trend in crafting distracted driving laws. Police searches or seizures of cell phones sometimes are prohibited by individual states, usually in response to concerns over invasions of privacy.
LaLonde cites "difficulty with detection and enforcement" of Vermont's existing distracted driving laws. He is a member of the House Judiciary Committee.
His bill calls for numerous revisions of the state's distracted driving laws, including a banning of voice-controlled texting.
Not surprisingly, the ACLU isn't applauding the LaLonde's plan to permit searches of cell phones of suspected distracted drivers. "(The bill) might be the definition of what 'vague and over-broad' means," executive director Allen Gilbert told Vermont Public Radio. "People have a right to privacy and we have to protect that."
LaLonde says his plan is similar to the implied consent to roadside breathalyzer tests used in drunken driving laws.
LaLonde said, however, that he would not press the search provision of his legislation if privacy concerns were too great.
House Transportation panel chairman Rep. Pat Brennan told WCAX radio: "We'll have the discussion, but I'm not sure we're ready to head there just yet." Brennan did express support for tougher state penalties, however.
The U.S. Supreme Court in 2014 ruled that police almost always must obtain a search warrant prior to searching digital information on a cell phone taken from an individual who is under arrest.
Vermont's first handheld cell phone law went into effect in October 2014. Fines are up to $200 for first offenders.
Read about Vermont's distracted driving laws.