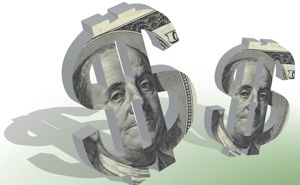 A trio of congressmen have filed federal legislation seeking to limit distracted driving grants to states that ban handheld cell phone use and adopt primary enforcement.
U.S. Reps. Eliot Engel of New York, Ted Deutch of Florida and Mark DeSaulnier of California introduced the Distracted Driving Prevention Act of 2015. The federal legislation would "amend the (U.S. Department of Transportation) process of granting money to states that have passed statutes to address distracted driving."
While most states have texting & driving laws, only 14 have laws prohibiting the use of handheld cell phones while driving. Some states limit police's ability to enforce distracted driving laws with "secondary enforcement."
The proposed "new safety benchmarks for states looking to obtain grant funding" include:
State law against texting & driving.
State law against handheld cell phone use.
Laws subject to primary enforcement.
Minimum penalties for first offenses and increased penalties for serial offenders.
Florida's Deutch said: "Evidence increasingly suggests that states that enact and enforce tough distracted driving laws are helping keep the eyes of drivers on the road where they belong."
Deutch went on to point the finger at his own state, whose lawmakers long resisted a texting & driving ban. When the Florida law went into effect, it handicapped police with secondary enforcement, meaning officers need an additional reason to stop and cite offenders.
"Unfortunately, several states including Florida have passed distracted driving bans that fail to classify this dangerous behavior as a primary offense, thus rendering them virtually unenforceable," Deutch said.
The lawmakers also vowed to lower "administrative barriers to grant money." Several states have rewritten their distracted driving laws in attempts to qualify for federal distracted driving education funding. When federal texting & driving grants were first handed out in 2013, only seven states qualified.
"We must do more to incentivize states to pass similar laws to create safe roads for drivers, passengers and pedestrians," California's DeSaulnier said.
Engel of New York added:
These days, there are so many personal communication devices that command our attention, every second of every day. As we become more and more accustomed to the immediate feedback they provide, it becomes very easy to fall into the trap of texting at dangerous or otherwise inappropriate times. This is why efforts to prevent distracted driving and make drivers aware of its serious dangers are so vital
The Distracted Driving Prevention Act also seeks research on distracted driving from the Department of Transportation as well as action from the FCC on "data and wireless communications technology" and their affect on driving.