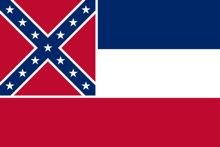 Mississippi Gov. Phil Bryant has signed legislation banning texting by all drivers. It goes into effect July 1.
His state had beem among the few remaining in the U.S. without a strong texting & driving law.
House Bill 389 — given final approval by the Legislature on March 10 — also would outlaw social media use by drivers, but does not address cell phone use by drivers. Fines would begin at $25 but go up to $100 in summer 2016.
(Updated with governor signing.)
The final Senate vote in favor of HB 389 was nearly unanimous, with three senators voting against the plan. The House vote of early February was 98-20.
Mississippi recently was listed as one of the worst states in the nation for vehicle laws. In the "2015 Roadmap of State Highway Safety Laws," Mississippi was gigged for having only five of the key traffic laws, notably a texting ban for all drivers.
While the legislation targets "social networking sites," it does not address general Internet use by drivers. A driver who claimed to be reading a regular web site would not run afoul of the law, as written. The plan also allows for hands-free texting.
An unusual clause would make the statute self destruct in 2018, requiring lawmakers to amend or reapprove the distracted driving law before then.
The legislation's sponsor was state Rep. Bill Denny. His legislation was one of two texting & driving measures approved by the House Transportation Committee on Jan. 21 after making their language identical. The move apparently was made in response to last-minute politics that killed the texting ban in 2014. Committee Chairman Robert Johnson said he didn't want "to have one bill on the calendar and lose like we did last year."
State Rep. Gary Chism, who repeatedly filed texting bills in recent years, correctly predicted a texting & driving bill would be approved by lawmakers in 2015, "no ifs, ands or buts about it."
Read more about distracted driving laws in Mississippi.