The story remains yet to written about "selfies" and distracted driving, but safety experts have no doubts the craze for cell phone photography is contributing to the crash total on the nation's highways. And in its airways, apparently.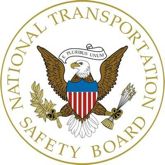 A National Transportation Safety Board investigation of a May crash in Colorado found that the pilot and passenger apparently died because they were busy taking selfies.
"A postaccident examination of the airplane did not reveal any preimpact anomalies that would have precluded normal operation," the NTSB report said of the crash of a two-seat Cessna 150. "… The pilot and various passengers were taking self-photographs with their cell phones."
The evidence came in part from a GoPro camera, which showed the selfies being taken with a flash. The GoPro did not record the crash itself.
"Based on the evidence of cell phone use during low-altitude maneuvering, including the flight immediately before the accident flight, it is likely that cell phone use during the accident flight distracted the pilot and contributed to the development of spatial disorientation and subsequent loss of control," the NTSB investigators said.
The pilot, Amritpal Singh, was not qualified to fly at night with passengers, the NTSB said.
"The self-photographs in an airplane, that's something new for us," a safety board representative told the New York Times.
In 2009, two pilots for Northwest Airlines were so distracted by personal electronics they allowed a 150-mile overshoot of the Minneapolis-St. Paul airport. Personal electronic devices are now banned in airline cockpits, but not in personal planes.