New York City bicyclists would be prohibiting from using smartphones and similar devices under an ordinance proposed by a Brooklyn councilman.
City Council Member Mark Treyger says he was inspired to file the legislation after witnessing a distracted bicyclist nearly cause a multivehicle crash.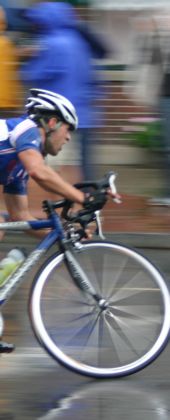 Treyger cited an increased number of crashes involving bicyclists and pedestrians in recent years.
"The city also has an obligation to promote safe cycling and to take steps to eliminate all forms of distracted driving and riding," Treyger, D-Brooklyn, said at a Nov. 14 press conference.
"It protects the life of the cyclist, and it protects the lives of those around them."
Fines for talking on phones or texting would begin at $50, with optional bicycle safety courses for first offenders who do not cause injuries or property damage. Fines could then climb to $200 for serial offenders.
Council member Vincent Gentile said the bill "is about making sure that every New Yorker knows they must have safety at the forefront of their minds. Bikers and pedestrians alike must be alert and aware when navigating our roadways."
The legislation was billed as being in line with the city's Vision Zero initiative, which targets traffic accidents and street injuries.
When asked if pedestrians should be banned from texting, Treyger said that practice also was "very unsafe."
He said senior citizens had said "they're afraid, many times, because bicyclists they see are not paying attention — and many times it's because they are texting while they're biking."
Mayor Bill de Blasio has said he supports the idea of banning handheld electronic device use by bicyclists, many of whom use the devices while riding for work in New York City.
In late September, a former media executive was run over and killed by a bicyclist racing in Central Park.
In 2011, Chicago barred bicyclists from using handheld electronic devices and texting. Fines there can be as much as $500 if an accident results from the distracted biking.
A similar plan in California was shot down after heavy lobbying by bicyclist groups.