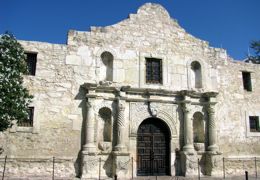 San Antonio, the second-largest city in Texas, has outlawed use of handheld cell phones, effective Jan. 1.
The city joins Austin, whose ban on the wireless communications devices also goes into effect with the new year.
The moves come as chances for enhanced statewide distracted driving laws took a blow with the Nov. 4 election. Governor-elect Greg Abbott shares the current governor's dislike of efforts to "micromanage" electronic communications device use by the state's adult drivers.
San Antonio's ban comes with a fine of up to $200 after a 30-day grace period. The city plans an education campaign dubbed "Keep 'em on the Wheel, San Antonio." The city amended its current distracted driving ordinance, which outlaws cell phone use by drivers in school zones.
Under the new San Antonio law, motorists are barred from holding the devices to make phone calls, text, use email, access the Internet, play games as well as "other use of the device." Unlike the Austin ordinance, drivers are barred from using smartphones and similar devices while temporarily stopped in traffic, as in at a red light.
Texas, which places no restrictions on adult drivers' use of personal electronics, does bar drivers under age 18 from using wireless communications devices. It is among the dwindling numbers of states without a texting ban affecting all motorists.
San Antonio Councilwoman Shirley Gonzales of District 5 said the local law should bar all uses of cell phones, handheld or not. Only a handful of U.S. cities have such a restriction.
District 10 Councilman Mike Gallagher said he proposed the ban because police told him distracted driving is now "the major cause of accidents" in the city.
Austin's distracted driving laws expand to almost all uses of handheld cell phones come Jan. 1. The unanimous City Council vote of Aug. 28 followed the recommendations of a study group, which argued that police find it difficult to determine if drivers are texting — which is against current local law — or dialing a phone number, which is not. San Antonio police echoed those complaints.
Read more about distracted driving in Texas: