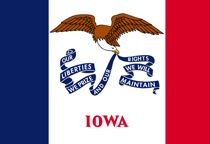 Iowa won't be seeing an upgrade of its texting & driving law as distracted driving legislation missed a key deadline in the House.
The Senate signed off on state Sen. Tod Bowman's SF 2289 on March 11, but the House didn't take action on the plan before the so-called "funnel deadline" of March 14.
Bowman blamed House Speaker Kraig Paulsen for not pushing through the distracted driving measure. It is possible but highly unlikely the bill would be resurrected in 2014.
Bowman's bill, as amended, targeted most forms of wireless communications by drivers, but not use of cell phones. Iowa has a texting & driving law that applies to adult drivers, but police are limited to secondary enforcement.
Teen distracted drivers already are subject to primary enforcement in Iowa, but the Bowman plan targeted all drivers: "This isn't about teenagers texting anymore," the Democrat from Maquoketa said earlier in the session. "It's about us. It's about adults."
The state's secondary enforcement status for texting & driving by adults is widely seen as ineffectual. With primary enforcement, police would not need another reason to cite motorists whose electronic distractions cause them to not have their vehicles under control.
"There are many ways to continue to find a path for this bill, but it was disappointing that (House) Speaker Paulsen did not want to take it up," Bowman told KCRG-TV News.
The 2013 attempt to bring in primary enforcement didn't make it out of committee. The 2014 distracted driving plan was approved in late February by the Senate Transportation Committee, no surprise since it originated with panel chairman Bowman.