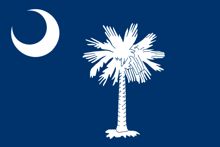 Two more municipalities in South Carolina have outlawed texting while driving, citing the state's inability to pass distracted driving legislation.
Mount Pleasant approved a local ban Sept. 10, a day after the Beauford County barred texting. The Beauford ban includes the use of all cell phones by drivers under the age of 18.
Hilton Head, which is part of Beauford County, adopted a texting ban in early July.
Charleston's City Council, meanwhile, is nearing approval of an ordinance banning texting while driving. A key vote on the issue was just postponed until Sept. 24, however.
South Carolina is one of three remaining states with no restrictions on text messaging, considered the most dangerous form of electronic distracted driving. Florida, a longtime holdout, enacted a texting law in the summer.
The Mount Pleasant and Beauford County bans are expected to go into effect in mid-November, in time for the holiday driving period.
The Beauford texting ban applies to unincorporated areas, with the city of Beauford having a texting ban on the book for more than a year. "I don't think we've ever passed an ordinance with less debate than this one," one county councilman said of the Sept. 9 vote.
Mount Pleasant's fines are set at $50 but up to $200 if a wreck results. The Beaufort County fines range from $100 (first offense) up to $300 (third offense).
In Charleston, longtime Mayor Joe Riley has said the city should have a texting law consistent with the one in Mount Pleasant. "I think it's very important and hope that we can get it passed," Riley said recently. "Texting while driving is very dangerous."
There were at least 10 distracted driving bills up for consideration in the South Carolina Legislature in 2013, but none cleared the House or Senate before the 2013 session ended. The bills carry over to 2014, however.
A watered-down texting law passed the House in 2012, but encountered "significant opposition" in the Senate before expiring.
More local distracted driving bans are in effect in Camden, Columbia, Walhalla, Clemson, Sumter and West Union.
Read more about South Carolina distracted driving laws.